The next great edition of The Coolest Conference on Java in Poland is coming up!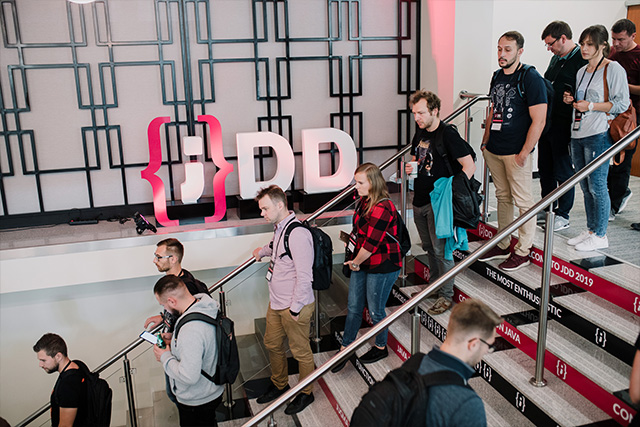 Once again, let's build the Java universe together!
JDD 2021 is a few-day event, which attracts all Java enthusiasts! We gather top experts, famous speakers, experienced professionals, Java User Groups, and, most of all, lots of passionate people keen to broaden their knowledge of Java. We'll get together in the remote mode for the Java community.
JDD is a community-driven event! We focus on delivering an absorbing schedule, cooperating with local Java User Groups and creating a perfect networking environment. Meet top experts, famous speakers, experienced programmers, and get to know more about the hottest Java topics. Register here: https://eventory.cc/event/jdd-2021/tickets
Want to know more?
Follow JDD on Facebook, LinkedIn and Twitter.
Watch the recap of the last stationary edition that was held in 2019: https://tiny.pl/tsljj